We are so excited to have you as part of the Jackson-Vaughan Agency family. We take great pride in our agency, community and clients. As an Independent Agent we offer choice, provide a high level of service and are local to your community. But what does that really mean? Can't other agents say the same thing about their business? Here is how we are different:
Choice
As an independent agent, we offer a choice of multiple insurance carriers, coverages, price, and more. Our main focus is to find the insurance coverage that best suits your unique needs and gives you the best options. In addition, we know you have a choice when selecting a local independent agent. We want to continue to show how we earn your trust through our regular communication, personal relationships, and community involvement. We want you be a part of our agency and join us in having some fun!
Provide High Level of Service
To us, service means you will know who our staff members are – and not just the usual run of the mill insurance stuff. You will know about them as people and we want to know the same about you. So when you call you will know who you are talking to! We will also be available in the event of a claim. Being independent we work for you, not the insurance companies. We will be there to make sure your interests are protected and not forgotten.
Local
When most people say they are local they mean they have an office in your community. While that is true of us, when we say we are local we mean we are a part of your community. We are involved with local and national charities and organizations that benefit where we live. We believe that if we put our time and money where it matters the most we all benefit. So come join us in celebrating the Strawberry Festival, or participate in our food drives, or just show up and give your support by being there!

Thank you for being a part of the Jackson-Vaughan Agency family, where our community is family, and our family is our community.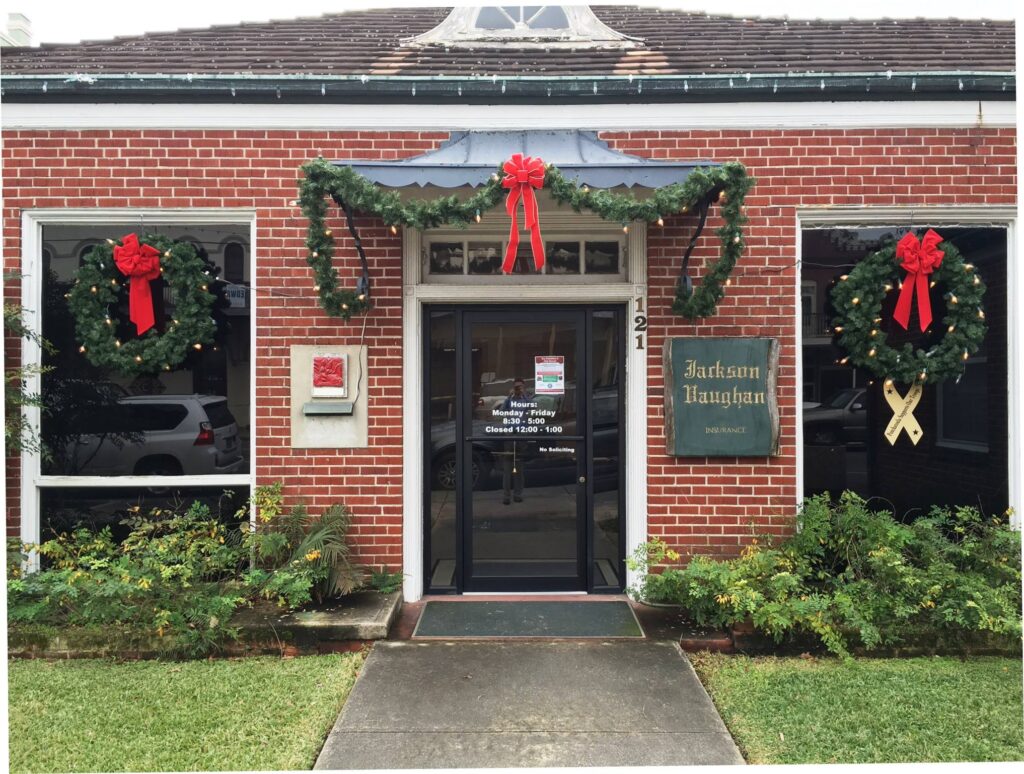 ---
Testimonials
"I never really paid much attention to my insurance. After Mary took the time to explain exactly what was being covered, and why it needed to be covered this way, I now know my condo and belongings are fully protected."
— Judy S., Ponchatoula, LA


"After moving to the area from Texas I asked around about insurance and Jackson-Vaughan is where I was told to go. Lisha and Steve helped me get everything set up, and I have been very pleased."
— Robert B., Hammond, LA


"As our business has grown Jackson-Vaughan has been there along the way to help us with our ever changing needs. "
— Mike M., Ponchatoula, LA

---
Location
121 West Pine Street
Ponchatoula, LA 70454
Connect