Jackson-Vaughan Agency was established in 1969 by the merger of two longtime female-owned Ponchatoula agencies.
Today we try to keep the same principles in mind that Robert Jackson taught Sparky Welles:

1. Care for each individual client
2. Support our community
3. Have fun along the way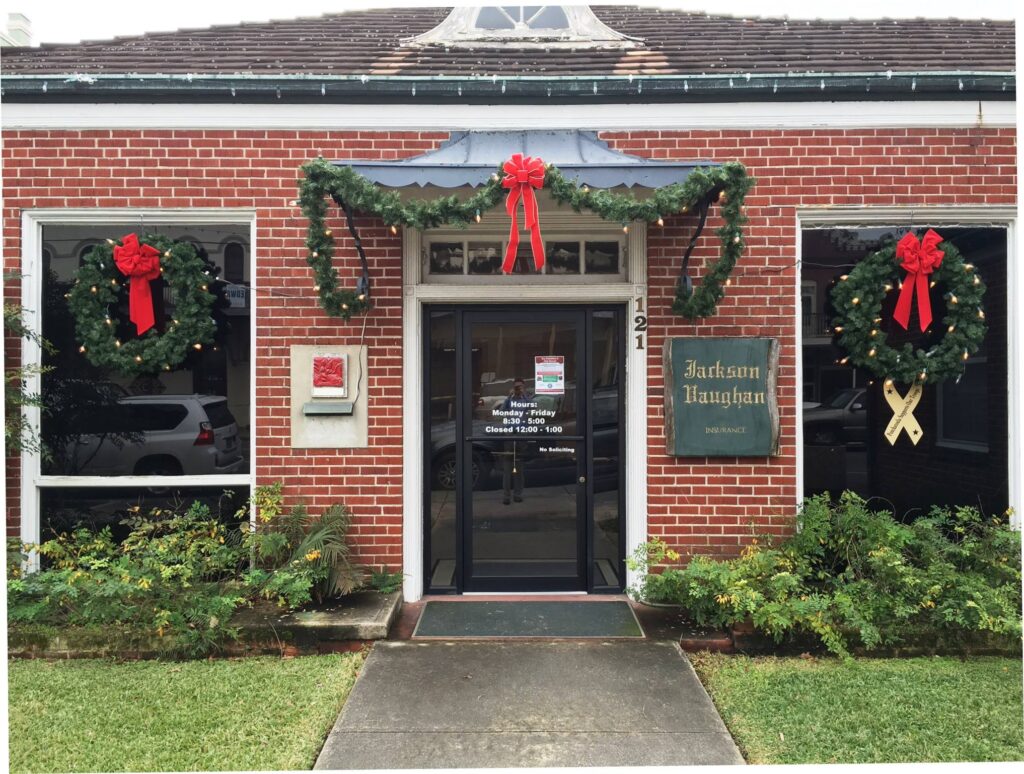 Sounds simple, but with the way the world has changed, we don't do business with every client face to face anymore. We still like to, but that just isn't always the case.
So we have added a few new features to help us keep in touch, like communicating through newsletters and Facebook instead of seeing everyone in town at mealtime at the local diner. Instead, we set up events where we see many of you, such as the Ned Welles Memorial Golf Tournament and food drives.
Hold us to the high standard of service we strive for – we hope you'll provide your comments on how we're doing throughout the year. We know that you rely on us to protect your most valuable treasures, including family, home, cars, and finances. So to
quote a great man, "Leave the worrying to us and get on with your dreams."
Location
121 West Pine Street
Ponchatoula, LA 70454
Connect